Growing our children in knowledge and faith…Experience the Difference!
Welcome to Our Lady of Sorrows Catholic School, where we take pride in educating children in Wee-K3 through eighth grade. Christianity is partnered with our academic curriculum as we strive to bring each student to a personal experience of faith and a deeper knowledge of Jesus Christ. Accredited by AdvancED, our school provides a comprehensive academic curriculum that presents a variety of enrichment and technology opportunities for students, as well as competitive sports for those who are interested.
As we foster the religious, academic, and social development of every child, Our Lady of Sorrows Catholic School takes joy in Growing Our Children in Knowledge and Faith...Experience the Difference!
Mary Jane Dorn, Principal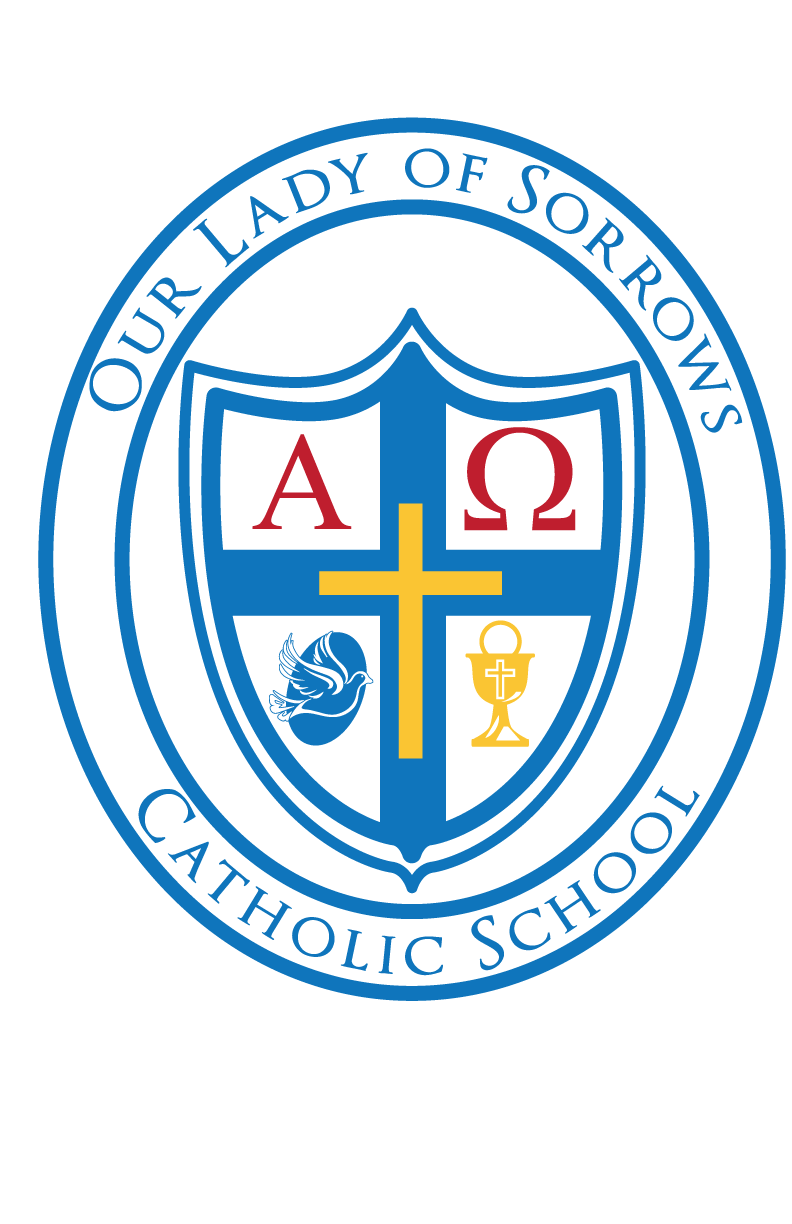 Toy Bowl Basketball Signups
Click above to register by November 3, 2019. Teams are available for students in Kindergarten through Eighth Grade.
Here's your chance to Back the Warriors!

Please donate to OLS PTO and send it in a sealed envelope marked "Back the Warriors."
​
You can also Venmo us at @OLS-PTO, but be sure to add "Back the Warriors" in the "For" section. Or click here to donate via Debit or Credit Card:
​
​
A receipt will be sent to you once payment is received.
Father-Daughter Dance and Mother-Son Bowling Night
Click above for more information and to RSVP (and purchase tickets) for these events!
In Memory
If you would like to make a donation to Our Lady of Sorrows Catholic School in honor or memory of someone, please click HERE.
​
​