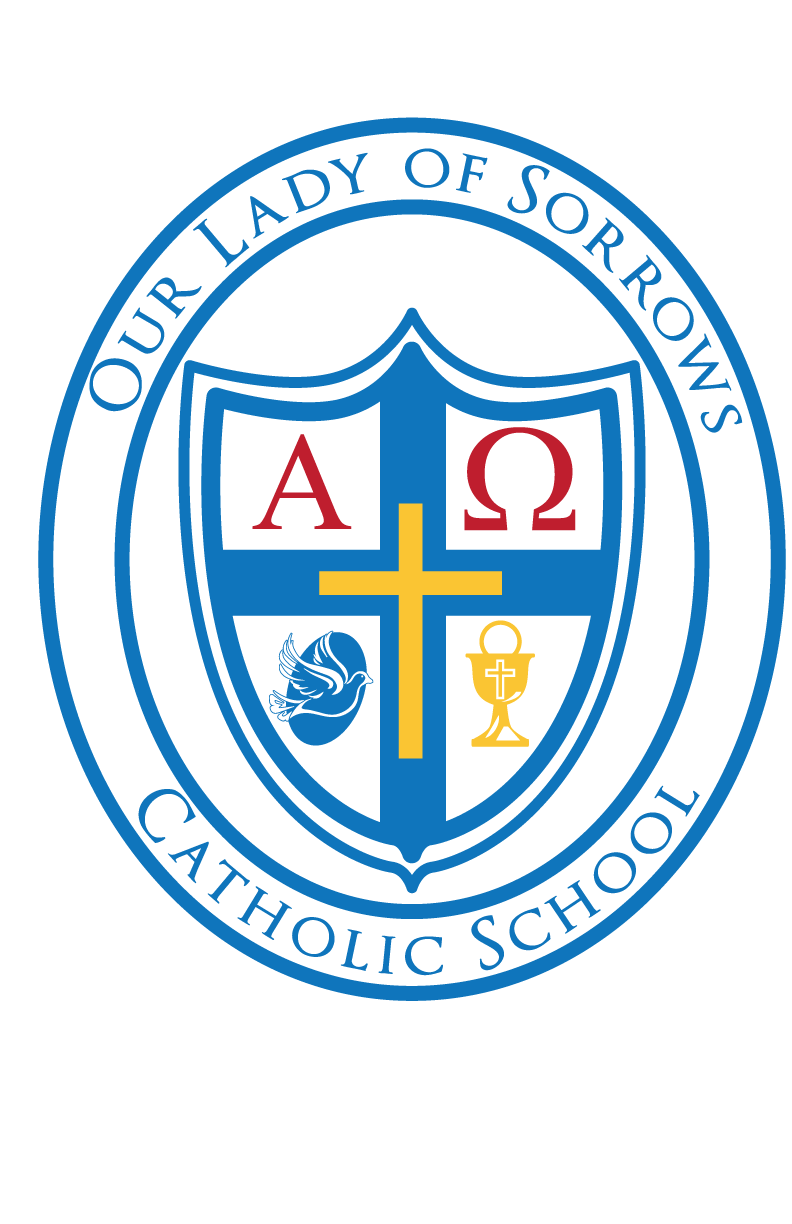 Our Lady of Sorrows Catholic School
Faith Formation for OLS Students
THE CATHOLIC DIOCESE OF BIRMINGHAM IN ALABAMA
Our Lady of Sorrows Catholic School is a private school under the direction of the Catholic Diocese of Birmingham in Alabama. We believe as a unified congregation to follow the Catholic teachings of Rome. As stated in the Catholic Diocesan Preamble:
"We are the Catholic Church of Birmingham, Alabama. We are responding to God's call to proclaim Jesus Christ as the Eternal Son of the living God. We are witnesses to the Gospel as we announce the death of the Lord, proclaim His resurrection, and await His coming in glory. At the heart of our Christian Community is celebration: of the Word, of the Eucharist, of the Sacraments. We journey with the Holy Spirit as our guide, with Mary, the Mother of God as our model, and in communion with the Holy Father, the Bishop of Rome."
WEEKLY LITURGIES
Our school liturgy is based on a specific schedule led by a different class each week. The students take pride in preparing and leading the school-wide Mass.
ADORATION
Adoration of the Holy Eucharist occurs on the First Friday of each month.
DAILY PRAYER
We pray together each morning and afternoon as a school community.
SACRAMENTAL PREPARATION
Second-grade students participate in sacramental preparation for the celebration of First Reconciliation and First Holy Communion. Eighth-grade students study and prepare for the Sacrament of Confirmation.
CATECHESIS OF THE GOOD SHEPHERD
As a part of their religious curriculum, students in Wee-K3 through 7th grades grow in their faith through an inspirational Montessori-style experience with specially trained teachers;
Visit our parish site at: http://www.ourladyofsorrows.com/